Dunkin' Donuts to serve locally inspired drink
By Evan Anstey, News 4 Digital Producer
Published: May 26, 2016, 2:01 pm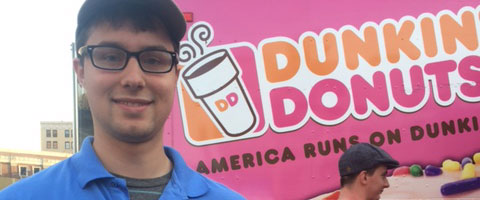 BUFFALO, N.Y. (WIVB) - Residents of the Queen City love loganberry-flavored drinks, and Dunkin' Donuts has caught onto that.
This weekend, at the Buffalo Marathon, Dunkin's street team and representatives with PJ's Crystal Beach Loganberry will be debuting samples of the Loganberry Coolatta - the restaurant's newest drink.
Representatives will be at Court St. between Pearl and Franklin starting at 6:30 a.m. Sunday and staying until Noon.
The drink will be available in Buffalo stores starting May 30.