PJ's BAR-B-QSA is the result of the passion of the Davis family and their love of barbeque that began over forty years ago.
PJ's BAR-B-QSA, featuring "A Taste Tour of American Barbeque" has grown to almost legendary status, not just in the Capital District area, but throughout New York and across America.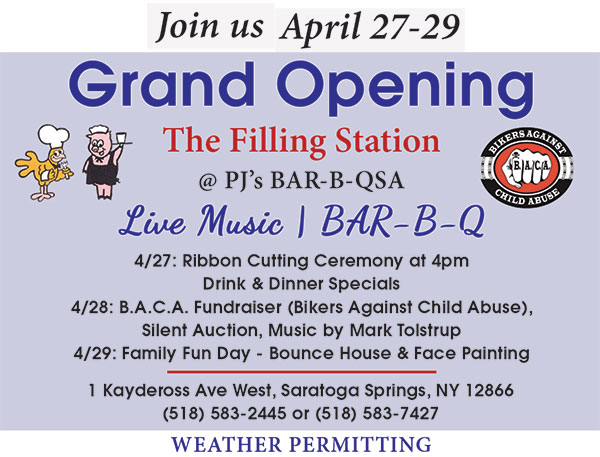 More than just the Summer Place To Be
PJ's BAR-B-QSA is your Year Round Place For Barbeque!
HERE WE GROW AGAIN!
Once again, we are expanding our restaurant to better serve our customers.
The new addition will take the place of the tent area and will include more tables and a bar with seating.
You can follow our progress daily from 7am - 7pm on our live streaming video camera below
PJ's has been recognized in numerous local, regional and national publications and media outlets.
Flavors of the Nation Represented at PJ's BAR-B-QSA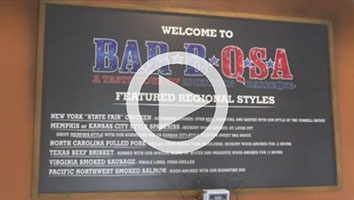 Check out Matt Hunter's TWC News restaurant review
Taking us on an American barbecue road trip.
All without leaving the confines of the Spa City.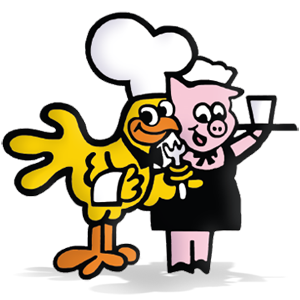 HOURS
Monday - Closed
Tuesday - Thursday
11:00AM - 8:00PM
Friday & Saturday
11:00AM - 8:30PM
Sunday
11:00AM - 7:30PM