We are excited to resume our Tues evening
Classic Car Nights on May 4th, 2021, Weather permitting!
Unfortunately, at this time, due to the Covid-19 mandates and restrictions
we are temporarily suspending Bike Nights this season until further notice.
---
CALL-IN ORDERS TO PICK UP
OR
WALK-IN ORDERS TO EAT HERE OR TAKE OUT
To all of our friends and valued customers,
We will be open our regular hours,
offering our Full Menu for CALL-IN orders,
EAT-IN orders and TAKE OUT orders in accordance with
COVID 19 Mandates from the NYS Health Department and NYS Governor
FACE MASKS ARE REQUIRED AT ALL TIMES!
UNLESS YOU ARE SEATED AT A TABLE
ENJOYING OUR DELICIOUS BBQ!
As the situation progresses, we will make sure to keep our guests informed of any changes via our Facebook page and e-mails. Also, at this time, we are temporarily suspending all of our events until further notice. Once the order has been lifted, we will resume all activities.
The health and safety of our guests and our BAR-B-CREW at PJ's BAR-B-QSA is of utmost importance. We want to assure you we are continuing to maintain our high standards of cleanliness and sanitation as well as taking significant precautionary measures and adhering to recommendations from health officials. For additional information please visit the update provided by the Saratoga County Health Department https://tinyurl.com/SaratogaCountyUpdate.
Thank you for your continued support during this difficult time.
Thank you
PJ, Carolyn and Johnny Davis
PJ's BAR-B-QSA
---
PJ's BAR-B-QSA is the result of the passion of the Davis family and their love of barbeque that began over forty years ago.
PJ's BAR-B-QSA, featuring "A Taste Tour of American Barbeque" has grown to almost legendary status, not just in the Capital District area, but throughout New York and across America.
More than just the Summer Place To Be
PJ's BAR-B-QSA is your Year Round Place For Barbeque!
PJ's has been recognized in numerous local, regional and national publications and media outlets.
Flavors of the Nation Represented at PJ's BAR-B-QSA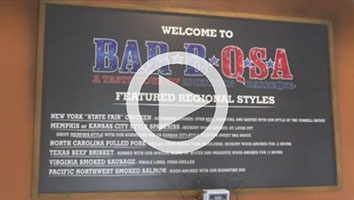 Check out Matt Hunter's TWC News restaurant review
Taking us on an American barbecue road trip.
All without leaving the confines of the Spa City.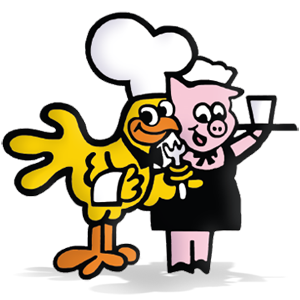 HOURS
Monday CLOSED
Tuesday - Saturday
11AM - 8PM
Sunday
11AM - 7PM